Need to Know
While the sharp drop in lubricant demand and the extraordinary measures companies took to maintain business continuity while working through the pandemic in 2020 was one for the record books, 2021 will also go down in history as being unlike any we have seen before. Large and ongoing increases affected the cost of all raw materials required to manufacture and package lubricants. Supply chains were rocked on a global level. Transportation and labor costs skyrocketed. And deep allocations were enacted on finished lubricants due to a shortage of additives.
For many, the number of lubricant price increases in 2021 is one of the most remarkable events of the year. Although not all blenders moved prices up the same number of times, many announced eight lubricant price increases in 2021. To put this in perspective, consider that over the 20 years Petroleum Trends has been recording lubricant price increases, on average there have been two price increases a year. The closest number to the increases of 2021 occurred in 2011 when four took effect.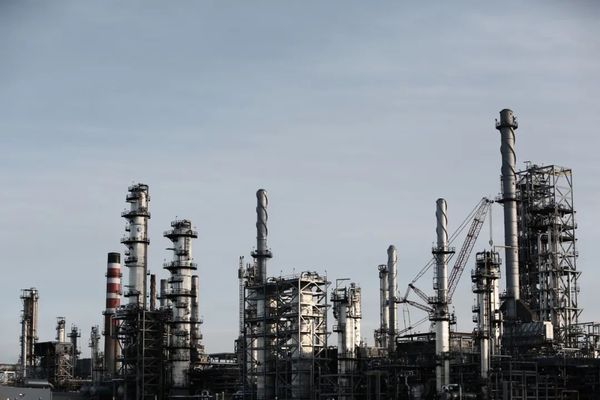 The first lubricant price increase in 2021 occurred in mid-January and bumped lubricant prices up by 10%-15%. This increase came in response to a base oil move in December 2020. But before many lubricant marketers implemented the first lubricant price increase, there was another base oil increase announced in mid-January.
If that wasn't enough for blenders to manage at the start of the year, two more base oil price increases followed in March. Each moved the price of base oil up by roughly 40 cents a gallon. These spurred two more lubricant price increases. The first took effect early in March and the next in early May. When taken together, they moved the price of lubricants up by $1.25 to $1.65 a gallon. Although these increases alone would have made it a year to remember, there were more to come. This is because—in addition to continuing escalation in the price of base oil—lubricant additive prices were raised two to three times in the first half of 2021 and another time in the third quarter. When taken together, these moved the cost of additives up by 25%-30%.
Adding to these burdens, the cost of resins used to produce bottles, pails, caps and other containers, as well as steel going into drums, corrugated pallets, and other packaging materials increased by 15%-20% in 2021, and transportation costs jumped by close to 35% over pre-pandemic levels.
As a result of the surge in the cost of nearly every input required to manufacture, package and transport lubricants, there were eight lubricant price increases in 2021. When taken together, they moved the price of PCMO up by nearly $4 a gallon for synthetics and $3 a gallon for other PCMO.
In addition to the exceptional number and magnitude of lubricant price increases, 2021 was marked as a period of extraordinarily tight supply of finished lubricants. In the words of several large lubricant distributors, they had not seen a situation like this for as long as they have been in the business. Supply was so tight that many distributors could not get enough product to meet the needs of their existing customers, let alone to take on new business. Adding to the angst, assuring that product went to national accounts took priority over supplying customers served directly by distributors.
The supply crunch was particularly challenging for marketers aligned with majors that enacted deep allocations because they themselves could not get ample supply of additives from their respective additive suppliers. Some majors placed allocation on such common products as 0W-20 and 5W-30 passenger car motor oil and 15W-40 and 10W-30 heavy-duty engine oil at levels as low as 25% of historic orders. Moreover, there were periods when some majors had no inventory available for certain products and advised marketers that they may have to consider temporarily transitioning to alternative formulations to meet demand.
Distributors were not the only ones feeling the pinch. Many new car dealers struggled to secure product. In fact, Toyota advised its dealers nationwide that 0W-20 could be used in place of 0W-16 for a one-time oil change in the event its dealers ran out of 0W-16. In addition to shortages in this sector, retailer inventories were very lean and, in some cases, out of stock of certain brands of lubricants.
The extraordinary supply constraints on lubricants and additives were the outcome of a cascade of events that started with the sharp decline in lubricant demand during the pandemic, the ice storm that slammed the Texas Gulf Coast in February, extended plant maintenance, global supply line disruptions, a shortage of truck drivers and other factors.
So, what was learned from the trials and tribulations of 2021?
One common point that many cite as an important takeaway from 2021 is just how critically important timely and accurate communication is to managing their business and customer expectations. As an extension of communications, 2021 underscored the importance of leadership, training, institutional knowledge, internal process management and control, digital technology and flexibility.
Specific to lubricant distributors, another key takeaway from 2021 regards the challenges of managing a lubricant distribution business when aligned with one strategic partner. These distributors felt the challenges that come with deep allocation, extended delays and product cancellations on orders. While such distributors understand the benefits of having one strategic partner, the supply line interruptions in 2021 has caused aligned distributors to challenge themselves and their partners on how to better maximize the supply chain they have created.
While lubricant technology and brand remain a valued point of differentiation, 2021 underscored the remarkable and very quantifiable value of doing business with suppliers that have resilient and secure supply chains.
From lubesngreases.com