Government scrutiny of carbon dioxide emissions made very tangible impacts recently on the business of Rianlon, a Chinese lubricant additive company. The company agreed to acquire most of the shares of Kangtai Lubricant Additive Co., which is building a second factory in the city of Zhuhai, in China's Guangdong province.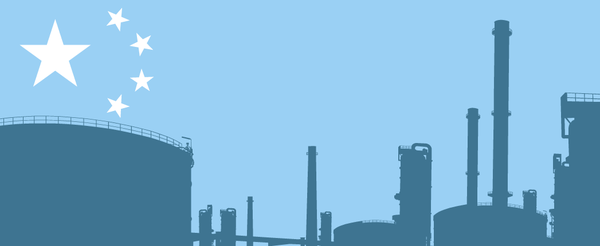 The project began before Kangtai had obtained a provincial government permit for meeting energy conservation requirements. Industrial investments must demonstrate energy conservation as a way of minimizing new greenhouse gas emissions.
The fact the project kicked off before Kangtai received the permit might have suggested that the law lacked teeth. The regulation seemed to kick in, though, because of Rianlon's acquisition bid.
Rianlon is based in Tianjin, China, and is listed on the Shenzhen Stock Exchange. Its proposal to buy 92.2% of Kangtai's shares is considered to be a restructuring, and so Rianlon needed approval from the Mergers and Acquisitions and Restructuring Committee of the exchange's General Enterprise Market. The exchange observed that Kangtai's energy conservation permit was not in hand and advised Rianlon needed the permit before it could get the exchange's nod for the acquisition.
When government officials from Liaoning province reviewed the project, they flagged its intended energy use. The factory will be powered mainly by coal, but officials said its design would use too much of it – more than 5,000 metric tons per year, according to Kangtai's estimates. To satisfy regulators, Rianlon agreed to reduce the capacity of the factory from 50,000 t/y to 38,000 t/y, which would allow it to cut coal consumption to 3,400 t/y.
It turned out to be a case of business operations being scaled according to environmental targets.
From LUBES'N'GREASES