The novel coronavirus pandemic took its toll around the world, putting pressure on economies and shutting down demand for many products, including lubricants. In Russia, some lubricant marketers tried to skate ahead of COVID-19 and defend against potentially devastating blows to their businesses.
Companies such as Gazpromneft-Lubricants and Total Vostok began making defensive plays as early as February 2020, when multiple international health experts and organizations began warning of the coming face-off with a global pandemic.
Their strategies included increasing operational efficiencies, introducing new forms of communication with end-users through innovative technology, and boosting online sales, according to a consultant.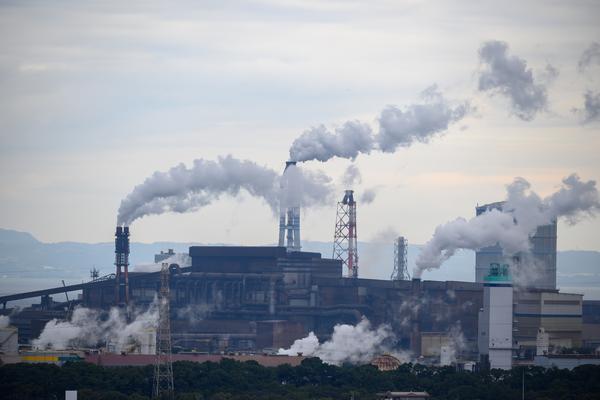 "The alternative was a complete halt of investments and marketing projects, as well as layoffs," Olga Poltavskaya, head of Moscow-based consultancy B2X, told Lubes'n'Greases in September. "These are unpopular measures, and many companies wanted to avoid them."
In May, the consultancy began publishing a periodic survey to measure the impact of the coronavirus crisis on the lubricant industry in Russia. Survey results are gathered and analyzed in a Lubricant Business Health Monitoring report. Based on information gathered from key Russian lubricant manufacturers, importers and distributors, it features a lubricant business confidence index based on indicators such as sales, profits, costs and receivables.

The report found that "Russian lube marketers are taking unprecedented measures for increased effectiveness aimed at achieving results [during the pandemic]." These included slashing investment, staff and marketing projects in favor of digital incentives.
In May, while sales at auto parts stores, service stations and car dealerships had decreased between 71% and 90%, online lubricant sales had indeed increased, B2X found.
In terms of market segments, transportation, machinery and metal processing, construction, metallurgy and forestry experienced the largest declines in sales. Food, agriculture and energy suffered the least during the early part of the pandemic.
As in other countries, Russia implemented strict lockdowns meant to stem the spread of the virus that also stymied consumer activity beginning in March.
But the government took other steps to tackle the looming economic crisis, including tax relief and economic stimulus measures, support for businesses such as six-month interest-free loans and enabling remote work and a shorter work week, as well as allowances for stores and restaurants to operate in limited ways.
Despite optimism detected in its September survey, in December B2X found that the lubricant market was trending downward as 2020 came to a close due to an expected slump in lubricant demand and an expected rise in oil prices in 2021. However, online sales remained strong, and 83% of respondents reported growth in this channel.
The firm estimated that Russian lubricant demand dropped 4% overall in 2020 to 1.64 million metric tons.

Star Players
Two of the largest players in the Russian lubes market, Gazpromneft-Lubricants and Total Vostok, both reported a decline in sales and a significant impact on the consumer market during the first wave of COVID-19 in the spring.
"The demand for passenger car motor oils decreased by almost 30%," Gazpromneft's press service told Lubes'n'Greases. "Most affected were retail stores and gas stations. In the segment of commercial vehicles, the decline was 5%; in industrial, less than 5%."
Around a quarter of Russian vehicle owners buy motor oils at retail outlets, such as auto parts shops or gas stations, and perform their own oil changes, according an October survey by Autostat, a Moscow-based consultancy.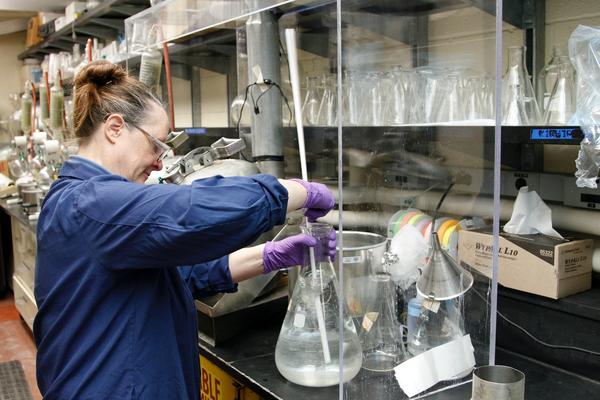 Gazpromneft-Lubricants is the lube arm of the Russian oil major Gazprom Neft. The company expects the market to recover during 2021, reaching normal levels by 2022 at the latest.
Gazpromneft took steps early in the pandemic that allowed its operations to continue. The company evaluated its compliance with safety requirements, provided COVID-19 testing for employees, organized its staff into shifts and arranged social distancing in corporate transport, canteens and amenity spaces.
"Our headquarters and production sites were equipped with contactless thermometric control, bactericidal recirculation and air filtration equipment," a spokesperson said. "Also, the Moscow lubricants plant was promptly repurposed to produce sanitizers for the benefit of social and medical centers and Gazprom Neft entities."
As a result, the company was not forced to close or even temporarily shut down any of its lubricant production facilities.
Gazpromneft also adapted to the changing market conditions, pivoting toward greater export volumes while defending its portion of the domestic market.
"According to first-half 2020 results, we maintained our Russian market share and key supply chains in foreign markets," the spokesperson said. "In [response to] the changing domestic market, we quickly refocused part of our sales to exports, and as a result about 40% of our products were shipped abroad.
"We have noticed a decline in demand in the European markets. However, the Central Asian, African and Middle Eastern markets operated well. In our case, the decline in the consumer segment reached about 8%. We have also observed fierce price competition among the major players in these markets."
Total Vostok, the oil exploration and petroleum products marketer in Russia for French oil giant Total, claimed its sales were barely affected.
"We cannot say we have experienced a significant decline in sales of Total oils and lubricants," a company spokesperson said. "Moreover, at the beginning of the summer, we reached the full planned sales volume. Now, we see growth prospects and increased volume compared to last year [2019]." The company has been ramping up production at its lubricant blending plant in Vorsino, Kaluga, since the facility opened in 2018.
Total Vostok said that it viewed the pandemic as a test for the company's business continuity plan, its crisis management and solidarity among its workforce.
"Thanks to our preparedness, Total Vostok was able to not lose any major customer or distributor," the company's press service told Lubes'n'Greases. "On the other hand, work in the production facilities and offices of Total Vostok was, is and will be carried out in accordance with all safety and hygiene measures."
Because of a quarantine imposed by local authorities, "the plant was closed only during a short period of time in accordance with the requirement of the Kaluga oblast and Russian authorities," Total said.
The company's production was suspended for about a month in total, from March 30 to April 21 and from May 1 to May 17, during the worst blow of the first wave of the pandemic in that region. This shutdown was a rational step for both health and safety and for market reasons. Economic activity and traffic slowed significantly during the spring in Russia, causing a steep drop in demand for fuels and lubricants.
The time-out allowed the company to perform scheduled maintenance work on its plant, located outside Moscow, and to prepare for what would come next: the expected pent-up demand for these products. In September, Total's lubricant production facility in Vorsino was on its way to reach targeted sales of 40,000 tons of automotive and industrial lubricants for 2020.
As soon as the epidemiological situation improved and restrictions were lifted, the plant's headquarters and all regional offices returned to normal operations.
At the end of 2020, employees were working in two extended shifts, avoiding contact between work teams in order to prevent new coronavirus infections, the company said.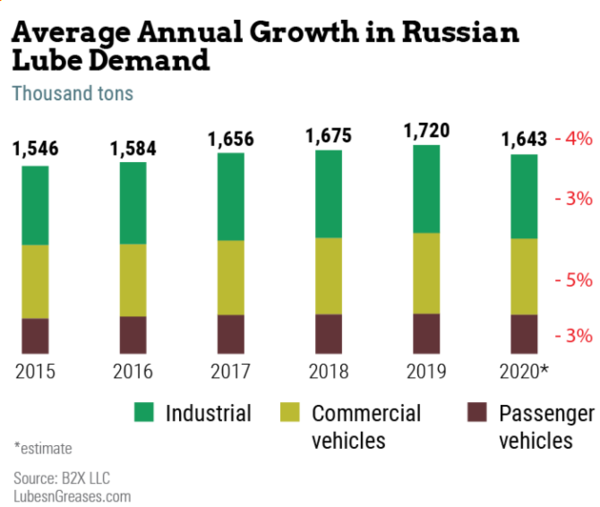 Score for Online Channels
The pandemic significantly increased trends toward digitalization and online sales worldwide. Both Gazpromneft-Lubricants' and Total Vostok's numbers demonstrate the trend in Russia.
For Total, online sales account for a small but growing share in its direct and indirect sales channels.
"Our online [sales] volumes in the engine oils segment reach about 5%, but obviously this share is constantly growing," the company said. "This sector has certainly shown excellent results during the pandemic period."
Gazpromneft-Lubricants saw even greater growth in internet sales. "In the business-to-consumer area, our online market sales increased by 20% in the first half of 2020, compared to the same period in 2019," the company said, adding that its engine oils are now available in 20 marketplaces and online shops.
Gazpromneft also reported significant growth in demand for its oils at service stations that—unlike the majority of Russian fuel stations—had developed digital supply chains in advance of the pandemic.
Russia's vaccination program began in early December, and its developers say it is 95% effective. Lubricant marketers usually rely on the industry's long-term trends for decision making, and many of them also believe that the end of the pandemic is near. Both Total Vostok and Gazpromneft-Lubricants say they are confident that they can emerge from the pandemic even stronger than they were before.