The COVID-19 pandemic was the biggest news in any industry in 2020, but the region's lubricant markets had plenty of other significant happenings, from a healthy list of capital projects to preparations for new environmental regulations.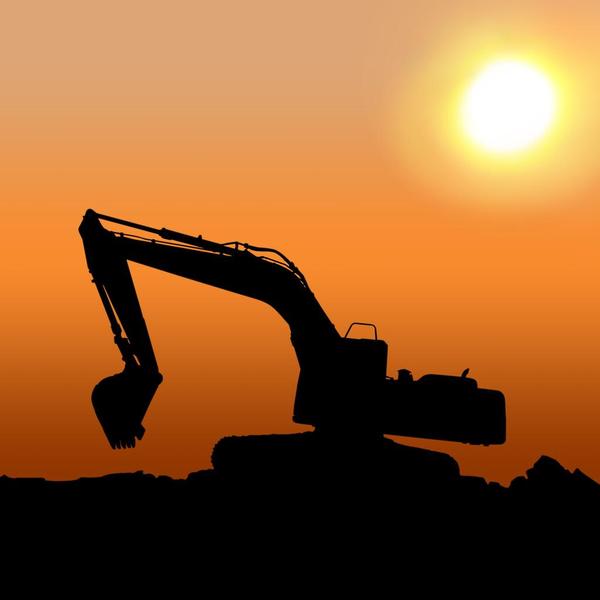 Pandemic Impacts
Early in the year, the pandemic drove base oil refiners in Asia to slash production and seek alternative markets amid plummeting grease demand in China.
ith China effectively closed for business, the situation tested Asia's highly synchronized supply chain to the breaking point. By May, China's base oil output seemed to recover.
By mid-March, the coronavirus situation brought down the price of crude oil back to 1991 and pounded stock markets.
In India, government authorities issued directives to shut down factories and offices as well as public transportation for a few days to attempt to prevent the spread of the coronavirus, resulting in some Indian blenders temporarily closing their plants. Plants re-opened in April.
In March, three lubricant industry associations in the United States petitioned India's government to approve the export of castor oil derivatives, which were stuck at India ports as part of a national lockdown to combat the Covid-19 pandemic. By late April, shipments of castor oil derivatives were flowing from India again, easing availability of popular grease additives.
The Malaysian state of Sabah allowed palm oil plantations and mills to reopen in April after setting conditions aimed at preventing the spread of COVID-19. The action eased supply disruption of a popular base stock for the manufacture of biobased lubricants.
Business Developments
Idemitsu Kosan Co. announced in August it reached an agreement to sell Shell Lubricants Japan back to Shell, 16 months after the businesses merged. Idemitsu Kosan said in March that it was negotiating the deal after deciding it was too difficult to manage competing lubricant brands.
Chinese additives maker Kangtai Lubricant Additives Co. started construction in June on a 50,000 metric tons per year additive manufacturing plant in Jinzhou city, Liaoning province.
hinese refiner Shandong Qinghe Chemical Technology Co. Ltd. confirmed in July it was finished building a 600,000 metric tons per year API Group III base oil plant in Zibo city, Shandong province.
In September, Indian Oil Corp. Ltd. announced in a stock exchange filing plans to construct a 235,000 t/y base oil plant at its Gujarat, India, refinery as part of a petrochemical and lube integration project.
BASF said in October that it will almost double synthetic ester base stocks production capacity at its Jinshan, China, site in response to rising demand for high-performance lubricants that address sustainability trends.
Richful Lube Additive Co. in December announced plans to build its second factory – located in Cangzhou, Hebei province, China – after conducting an initial public stock offering late in November to raise funds for the project.
Blending Plants, Expansions
Shell Indonesia announced in March plans to double production capacity at its lubricant blending plant in Marunda Centre, north of Jakarta, to 300 million liters per year.
In August, Idemitsu Kosan Co. opened its second wholly owned lubricant blending plant in China, a facility in the southern coastal city of Huizhou with capacity to produce 108,000 t/y.
In September, Fluor Corp. announced it safely achieved mechanical completion of U.S. blender Valvoline's lubricants blending plant in Zhangjiagang, China. The plant can produce up to 30 million gallons (about 103,000 tons) of finished lubricants and coolants per year for passenger car and heavy-duty vehicle customers.
Plant Closures, Cancellations
Shell confirmed in December plans to permanently close its base oil plant in Pulau Bukom in July 2022, as part of an initiative to decarbonize its refining operations in Singapore. The plant has capacity to produce 386,000 t/y of Group I base stocks.
Chinese fuel supplier Bohui in June canceled plans to build an 800,000 t/y Group II base oil plant but has built a facility that produces paraffin wax, according to a company prospectus.
Regulatory
The Hong Kong Stock Exchange cancelled Tianhe Chemicals Group's listing in June after a review panel in late May upheld a December 2019 decision to boot the company for failing to meet its requirements. In September, Hong Kong's securities regulator filed a complaint accusing the company and its executive director of greatly overstating the company's revenue in the lead-up to its 2014 initial public stock offering. The Securities and Futures Comission said it will try to force the lubricant additive supplier and Executive Director and CEO Wei Xuan to reimburse public holders of the company's stock, which lost value when Tianhe was kicked off the Hong Kong Stock Exchange.
Emissions Regulations
India implemented its Bharat Stage VI automobile emission standards in April, taking a large step toward reducing its very high levels of air pollution. The standards bring one of the world's largest developing nations roughly on par with European Union emissions regulations. It also significantly raises the quality of lubricants required in new cars, trucks and motorcycles.
The Chinese government announced in April a six-month postponement to nationwide implementation of its China VI emissions standard for light-duty vehicles, which had been scheduled to take effect July 1. It will instead take effect on Jan. 1, 2021. The delay was approved to assist the nation's automobile industry, which experienced a sharp drop in sales during the pandemic. The control technologies used to meet the emissions limits require higher performing engine oils than those used in vehicles meeting the China V standard.
Asia Base Oil Supply and Demand
This year began with market participants hoping that the lackluster demand and oversupply conditions seen for most of the latter part of 2019 would recede, once buyers returned to business after the year-end holidays, just ahead of the Lunar New Year festival celebrated in late January. Asia's supply glut was exacerbated by the inception of additional API Group II capacity in China.
Little did market players know that in a matter of weeks, the new coronavirus – or COVID-19 – which was first detected in China in December 2019 and very rapidly spread to other parts of the world, would eventually lead to border closings, strict business lockdowns and stay-at-home orders in numerous countries.
The measures to control the pandemic resulted in a sharp drop in crude oil, fuels and lubricants consumption, as people stopped flying, commuting to work and to school, and abstained from visiting restaurants and stores. As a result, refineries had to adjust run rates to avoid a build-up of inventories, and these reductions, in turn, led to a dramatic drop in base oil output.
Once the number of infections appeared to plateau or began to fall, businesses and factories reopened, causing a pickup in fuel and lubricant demand in late May/early June. The higher demand, coupled with reduced base oil output in most regions and planned and unplanned production outages in South Korea, Taiwan, Singapore, India and the United States, resulted in very tight conditions for base oils and an accompanying increase in spot prices.
By December, the market started to see the light at the end of the tunnel as a couple of vaccines received government approval and vaccination campaigns were rolled out in many countries. Industry participants anticipated the spread of the virus to be subdued by the summer of 2021, and that market conditions would return to pre-pandemic activity levels in the second half of the year, with refineries increasing production rates, supply improving and prices stabilizing.
However, a number of experts did not expect base oil and lubricants demand to fully recover until 2022.
By George Gill